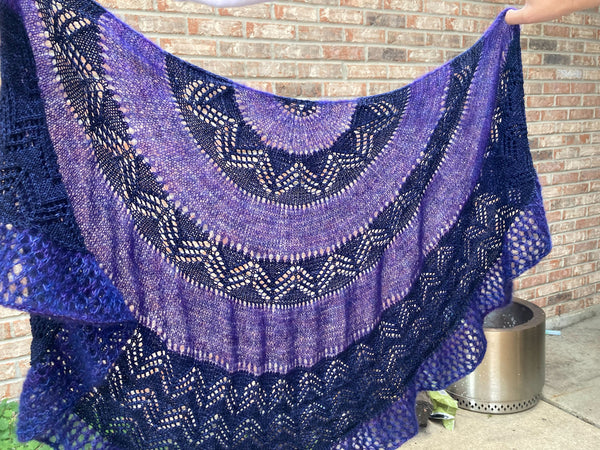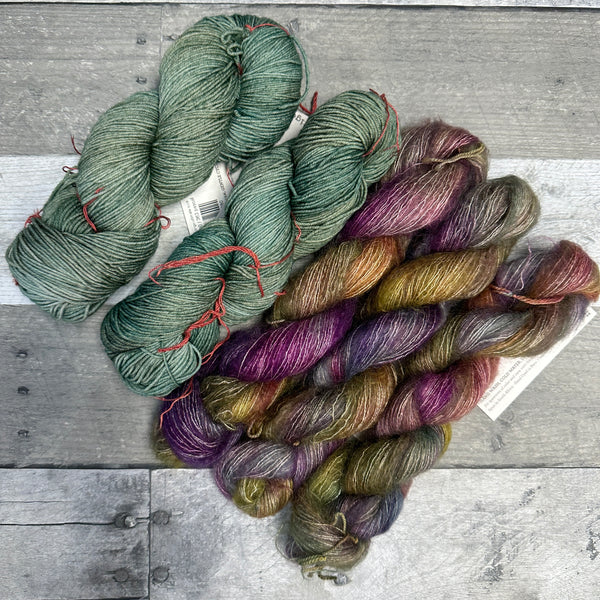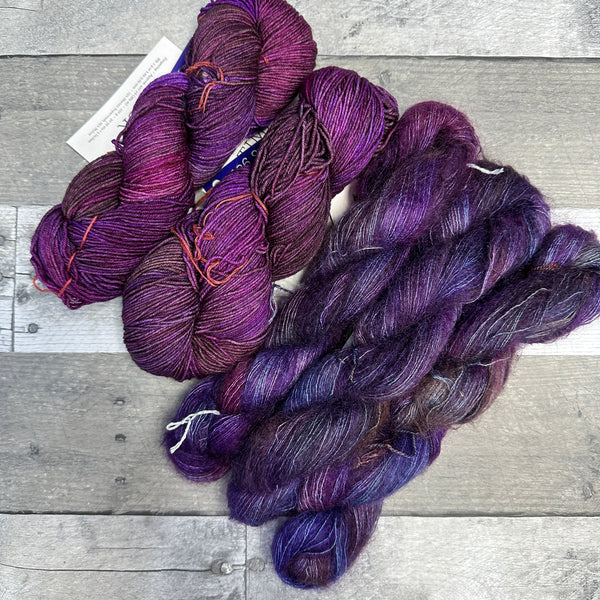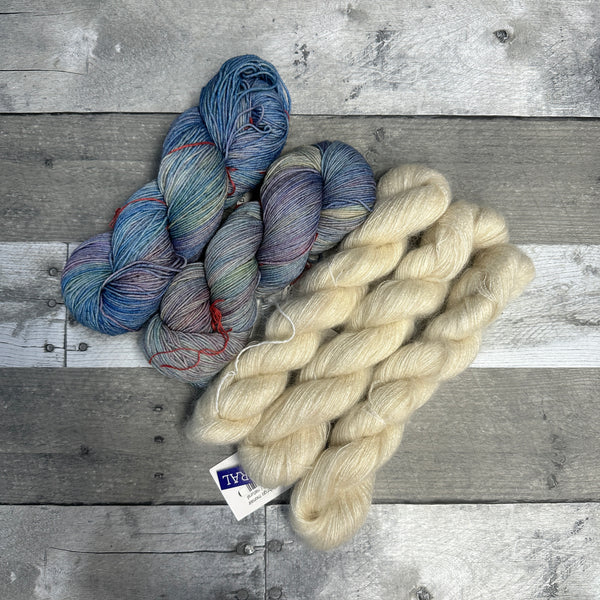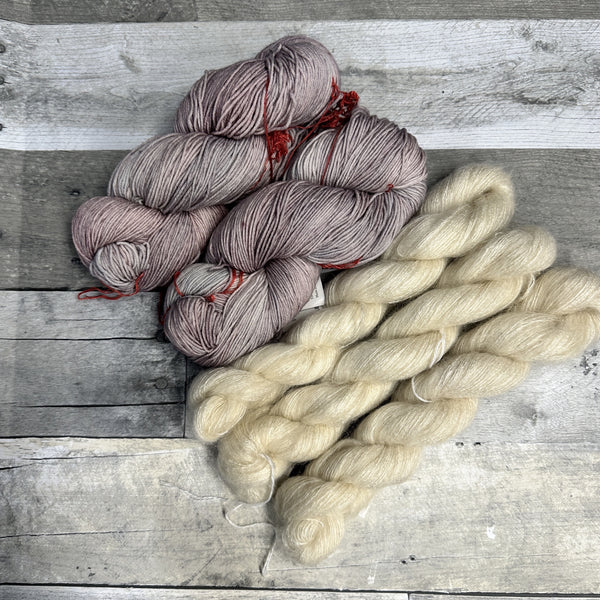 This edition of the Malabrigo KAL features an amazing two-yarns shawl designed by Lora Marin with beautiful chevron patterns.
This beautiful pattern takes 2 Ultimate Sock skeins and 3 Mohair skeins. You can do it using the same color for both yarns or combine two different shades. We've paired Cote d'Azure Ultimate Sock with Talisman Mohair for our sample, knit by Liz D. 
We've made choosing easier with our grab-n-go bundles, plus you'll save! 
Kick-off is September 1st; you must sign up for the KAL with Malabrigo on their website to receive the pattern.
If you use both Malabrigo yarns and share on social media using #malabrigoKAL, you will be entered in their prize drawings. 
To knit this shawl (the skill level is advanced beginner) you would need to know how to:

Knit

Purl

Lace with YO (Beginner level)

K2tog

SSK

I-cord tab cast on

Written and chart pattern