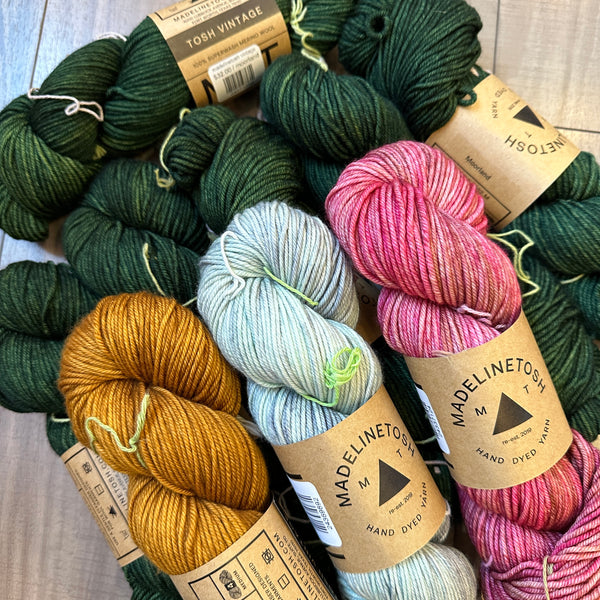 We may not be going to Rhinebeck, but that doesn't mean we can't feel like part of the party in our Giverny sweaters! 
From designer Olga Putano "The sweater was inspired by the water lily. Their crisp edges yet soft look really intrigue me. I used several colors as I really love all the beautiful colors Madelinetosh offers; there are so many possible combinations!"
Shop our grab-n-go bundles of our curated color palettes: Moorland, Dubrovnik, Siren and Whiskey Barrel.
(Giverny pattern is not included and can be purchased on Ravelry separately)
Yarn:
Tosh Vintage (4, 4, 5, 5, 6, 6, 6, 7, 7) skeins MC; 1 sk ea. 3 contrast colors
Gauge:
5 sts/inch
Needle:
US 6 (4.5mm), US 4 (3.5mm)
Size(s):

(1, 2, 3) 4, 5, 6 (7, 8, 9) / Chest circumference: (36, 40, 44) 48, 52, 56 (60, 64, 68) in. 

Suggested Ease 2-6 inches