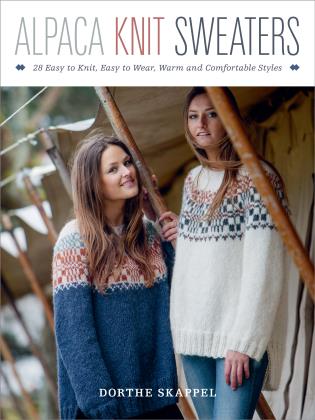 Alpaca Knit Sweaters: 28 easy-to-knit, easy-to-wear, warm and comfortable styles
by Dorthe Skappel
Surround yourself in warm, soft alpaca with these 28 cozy, comfortable sweater designs in subtle Nordic styles. Relaxed gauge and easy-to-knit stitch patterns make these sweaters a joy to knit and perfect for everyday wear. Destined to be the most reached-for sweaters in your closet, you will want to knit one for every day of the week!
*Consignment item and not eligible for discounts.
Publisher: Stackpole Books (February 1, 2018)
Language: English
Paperback: 192 pages
ISBN-10: 0811718417
ISBN-13: 978-0811718417
Item Weight: 1.13 pounds
Dimensions: 7.43 x 0.42 x 10 inches