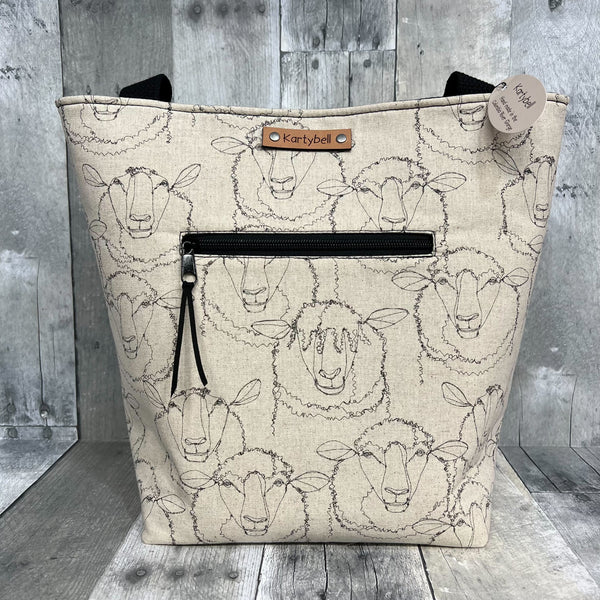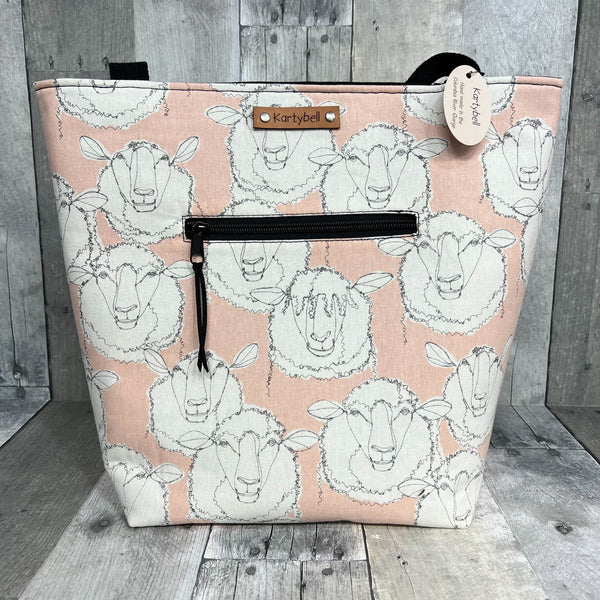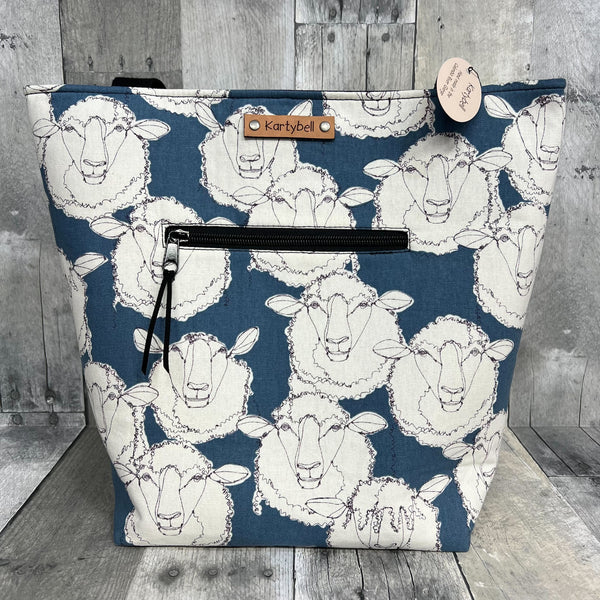 A new fun style from Kartybell! 
Local fave Kartybell has come up with her latest style, the Patty Tote! This roomy bag can hold a large project, and has handles long enough to sling over your shoulder. It is fully lined inside and features an outer zip pocket perfect for holding your keys or notions. It also has a wide bottom gusset so you can really pack in the yarn!
Measures approximately 9x6" on bottom gusset, and stands 10" tall with gusset fully expanded. Measures 28" circumference around top edge, and the handles are 9" tall. 
Consignment item and not eligible for discounts.