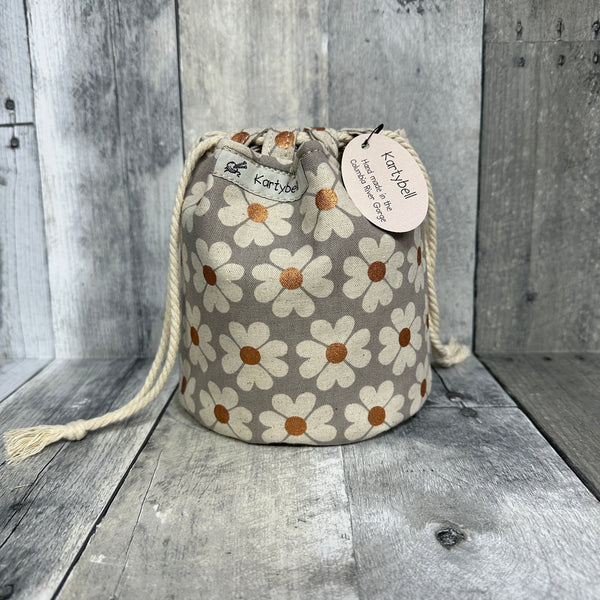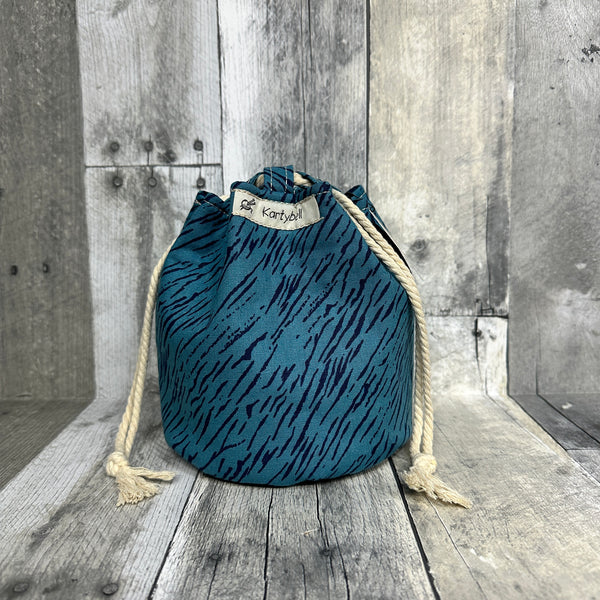 Fun AND useful, Kartybell's foldover bucket bags come in two convenient sizes. Fold 'em over of unfold them, then cinch them closed with their drawstring cords. Fully lined, and they stand up on their own.

Some bags are pictured folded; some are pictured unfolded.

Small bucketss have ~5.5" diameter bottom, and are ~5" tall folded or ~6.25" tall unfolded.
Large buckets have ~8" diameter bottom, and are ~7" tall folded, or 9" tall unfolded.
*Consignment item; not eligible for discounts.