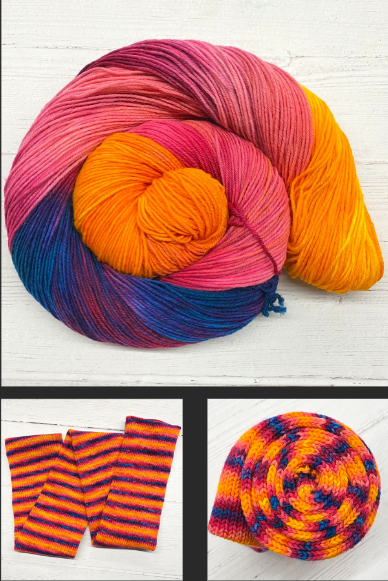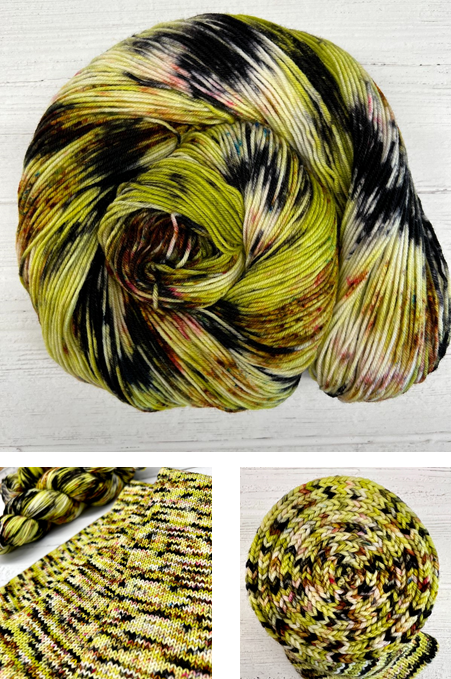 To subscribe to Knitted Wit's HERstory Sock Club and save $2 off each month's shipment, see our subscription listing here. 
Join us for another year of HERstory from Knitted Wit! 
The 2023 HERstory focus is authors again! 2022's focus on authors was great, but obviously couldn't cover nearly enough amazing writers in just 12 months, so the fun continues in 2023. Each month's color will be inspired by an amazing author, and each monthly loveletter will include a list of their published works, as well as more suggested reading based on their style or genre. It will be an exciting year, and we are so happy you'll be joining us! 
2023
This out-of-this-world sock yarn is hand-dyed right in Portland, Oregon by Knitted Wit in bright, look-at-me colors. The merino wool is completely sourced within the U.S from sheep to skein. As an artisan, hand-made product colors can vary slightly from skein to skein. For best practices with hand-dyed yarns, alternate skeins in projects requiring more than one skein.
Fiber: 80 superwash merino, 20 nylon

Gauge: fingering (1), 6.5-8 sts/inch

Needle: US 2-4 (3.0-3.5mm)

Hook: B, C, D

Weight: 115g (4oz)

Yardage: 420

Care: hand wash, dry flat
**Note: Hand-dyed yarns vary from skein-to-skein and more so from batch-to-batch. We recommend that you purchase enough yarn at once to complete an entire project. Also, when using hand-dyed yarns in a project that requires more than one skein, we recommend alternating skeins every other row to even out any differences.