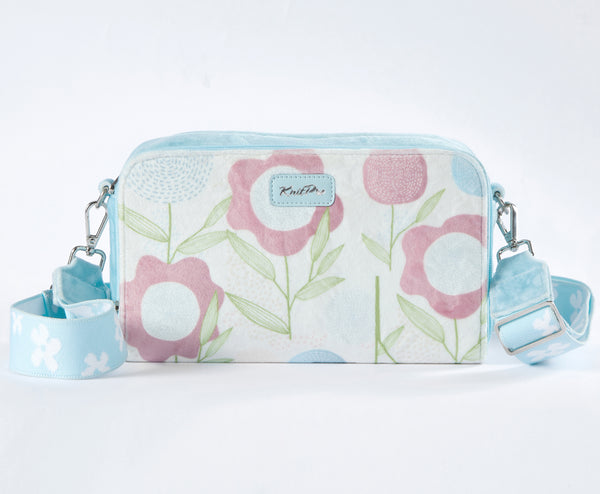 Pre-order now for arrival by end of November.
Let your creativity intertwine with comfort, elegance, and joy...
The Sweet Affair set offers an array of needle types & sizes, yarn and accessories, catering to your every knitting desire.
Buy one to expand your needle inventory, or as a gift for the knitter in your life!
Needles: Tastefully tinted, allowing you to easily differentiate between sizes and infusing a touch of vibrancy, each needle is meticulously polished to a smooth finish. Includes interchangeable needles (US 2½, 4, 5, 6, & 7/3.0, 3.5, 3.75, 4.0, 4.5mm), as well as sets of double points (US 1½, 2, 2½, 4 & 6/2.5, 2.75, 3.0, 3.5, 4.0mm)
Accessories: stainless steel 360 degree swivel cables to make lengths of 24" or 32", end caps, cable keys, connectors, scissors, repair hook, finishing needles and metal stitch markers.
Symfonie Hand Dyed Yarns: Terra (75% merino and 25% polyamide; fingering weight) - 100g/415 yd skein of Summer Romance, and 25g/103 yds skeins of Jasmine, Jodhpur Blue, & Pink Mauve
Stylish & Functional Carrying Case: Soft fabric, comfortable sling, and a zippered closure to ensure your supplies remain safe and secure.