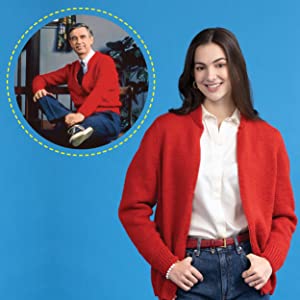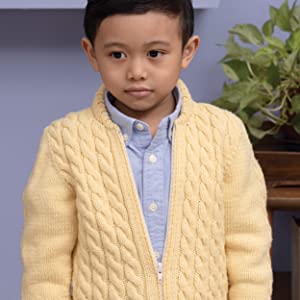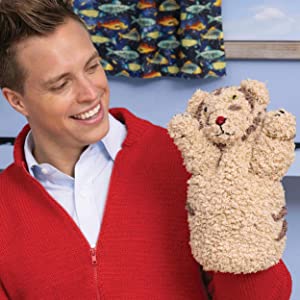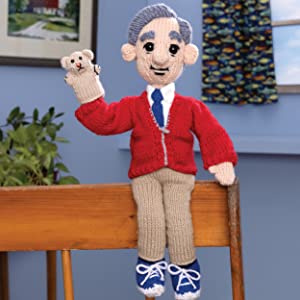 Mister Rogers' Neighborhood: Knitting the Neighborhood: Official Knitting Patterns from Mister Rogers' Neighborhood
by Sixth&Spring Books
Knitting the Neighborhood has knitters stitching 24 projects. Knitters can make their own replicas of Mister Rogers' iconic zippered cardigans in unisex adult sizes. Supplementary information on how to substitute in a knitted button band is included for those who may not feel ready to tackle a zipper. Additional patterns make it so even children can have their own Mister Rogers cardigan and baby can sport an adorable onesie. With patterns for puppets, the neighborhood trolley, cardigan Christmas ornaments, blankets with classic phrases stitched in, and a posable Mister Rogers doll with changeable penny loafers and sneakers, each project replicates or is heavily inspired by some aspect of one of the world's favorite television shows. Including fun facts about and photography from Mister Rogers' Neighborhood and Fred Rogers himself, this book is also a heartwarming tribute to everyone's favorite neighbor.
*Consignment item and not eligible for discounts.
Publisher: Sixth&Spring Books (November 8, 2022)
Language:  English
Hardcover: 128 pages
ISBN-10: 1970048107
ISBN-13: 978-1970048100
Item Weight: 1.63 pounds
Dimensions: 8.6 x 0.7 x 10.1 inches