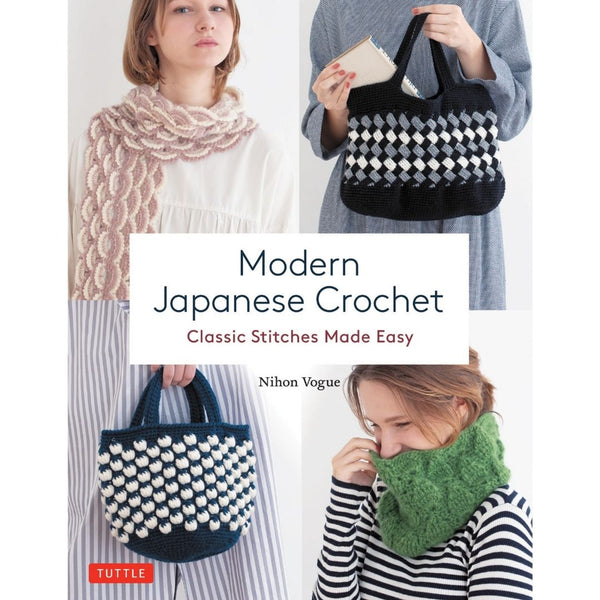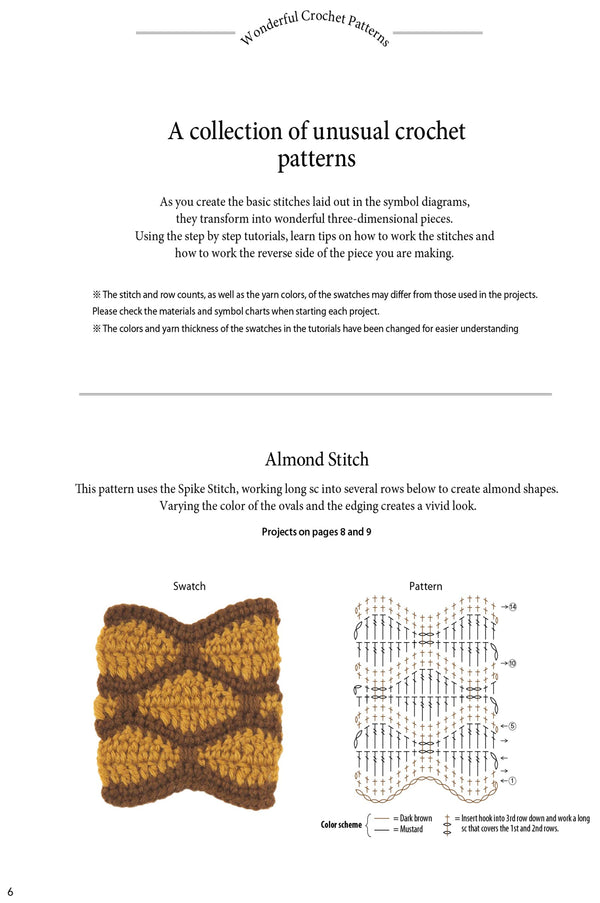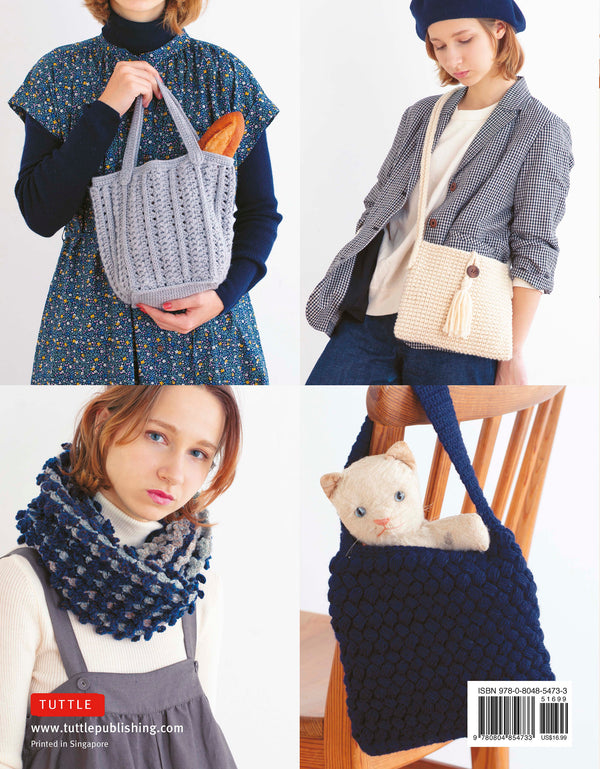 Modern Japanese Crochet: Classic Stitches Made Easy
by Nihon Vogue
15 amazing stitches, 10 simple lessons, and 25 glorious projects.
Modern Japanese Crochet casts the classic stitches you think you know in a totally new light, showing them in ways that add striking textures and contrasts to handcrafted pieces. For the experienced needlework enthusiast, this book is a revelation--the perfect introduction to the unique Japanese style of crocheting and charted patterns.
Clear instructions, schematics, and charts walk you through exciting Japanese-style projects in this book, which include:

An elegant shawl or blanket festooned with flowers
A gorgeous scarf with a cascade of delicate, understated frills
A bag or pouch in a cheerful strawberry stitch
A brioche-stitched bowl that makes a wonderful home for your yarn
A star-stitched shoulder pouch or hat that is a charming way to play with colors
Plus much more--charming bags, scarves, hats, and handwear that help you try more fabulous stitches!
The introduction by Gayle Roehm explains how Japanese crochet diagrams work, allowing you to stitch these fantastic patterns and projects easily. A section on stitch techniques walks you through the basic stitches, adding and decreasing, binding, and finishing.
*Consignment item and not eligible for discounts.
Publisher: Tuttle Publishing (June 21, 2022)
Language: English
Paperback: 112 pages
ISBN-10: 0804854734
ISBN-13: 978-0804854733
Item Weight: 1.5 pounds
Dimensions: 8.35 x 0.47 x 10.87 inches