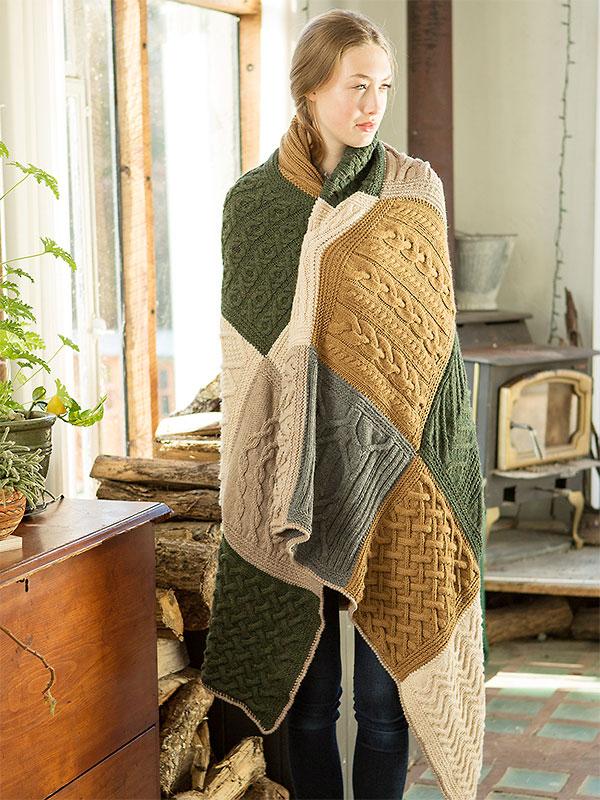 This product ships from Berroco directly, and is not available for in-store pickup. Additional shipping may apply if mixed with in-store products.
Norah's Vintage Afghan is made up of 20 unique cabled and texture squares. Originally made in Vintage, we created 10 colorway kits curated from both Berroco Vintage (52% acrylic, 40% wool, 10% nylon) and and Berroco Comfort (50% superfine acrylic, 50% superfine nylon) yarn collections.

Each kit includes enough yarn for the entire project (4 skeins each of five colors).

The pattern for Norah's Vintage Afghan is a free Berroco download available here.