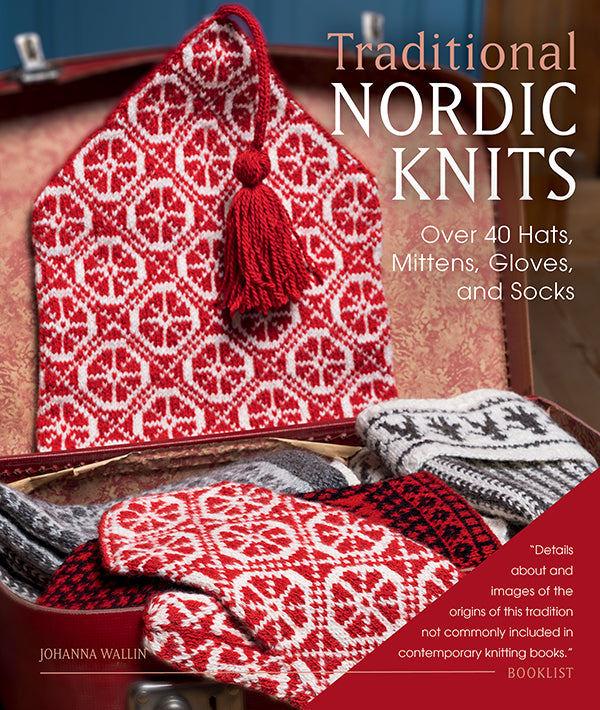 Traditional Nordic Knits-New Edition: Over 40 Hats, Mittens, Gloves, and Socks
by Johanna Wallin
The classic Nordic knitting tradition is a widely-respected—and increasingly popular—source of exquisite patterns and design inspiration all over the world.
Now, with Traditional Nordic Knits, get a glimpse into the rich history and heritage of this beloved cornerstone of needlecraft. 15 time-honored patterns become over 40 different projects, gracing mittens, gloves, hats, and socks through designs suitable for all levels of experience, and each project is introduced with an example of a historic knitted item and a fascinating explanation of the pattern's background and origin. With over 80 full-color photographs, this book will make a stunning addition to any knitter's library.
*Consignment item and not eligible for discounts.
Publisher: Trafalgar Square Books (March 15, 2022)
Language: English
Hardcover: 160 pages
ISBN-10: 1646011317
ISBN-13: 978-1646011315
Item Weight: 1.2 pounds
Dimensions: 7.5 x 0.6 x 8.9 inches