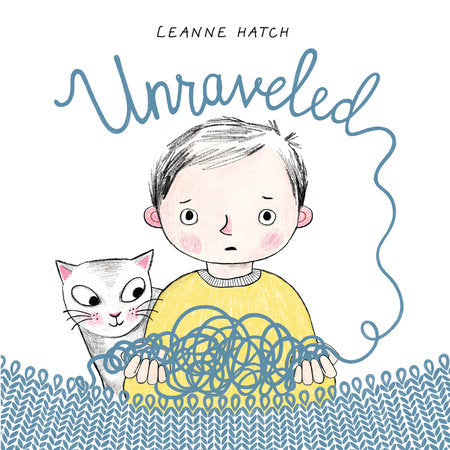 Unraveled
by Leanne Hatch
A baby blanket is a very special gift, but what happens when you grow up and it comes undone? Is it time to let go, or to make something new?
While Cole's mama waits for his arrival, she knits him a baby blanket. After he is born, the bond between baby and blanket is instant. So much so that as Cole grows older, the two are inseparable, until the day he notices the blanket is slowly coming unraveled.
Cole tries playing with it the way he always had but it doesn't work and he decides to let go of what is now a bundle of yarn. But Mama isn't quite ready to let go and knits the yarn into something new--a sweater--delighting Cole. The bond is once again instant.
Leanne Hatch brings this story of growing up and taking things with us in new ways to life with her warm text and richly textured art.
Publisher: Margaret Ferguson Books (August 17, 2021)
Language: English
Hardcover: 40 pages
ISBN-10: 0823447839
ISBN-13: 978-0823447831
Reading age: 3 - 6 years
Item Weight: 14.4 ounces
Dimensions: 9.79 x 0.4 x 9.76 inches