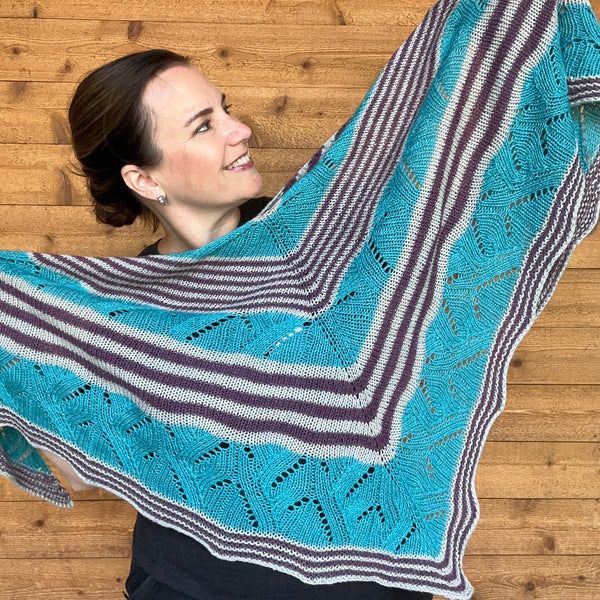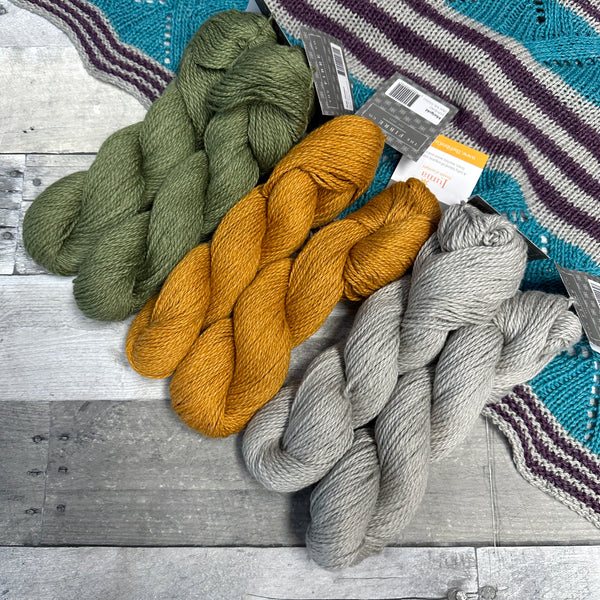 The Dune Shawl is a cozy triangle shawl that will drape effortlessly over your shoulders. The varied widths and colors of the stripes offer contrast, while the lace adds a touch of sophistication.
If you haven't knit with Luma yet, we can't recommend it enough. It's blend of cotton, merino, silk and linen make it the perfect year-round yarn.  
Put together your own combo (you'll need 2 skeins each of three colors) or select one of our curated grab-n-go bundles above! 
Each bundle will include 2 skeins each of the three colors shown and the pattern download; you get to decide which will be colors 1, 2, and 3 in the pattern.