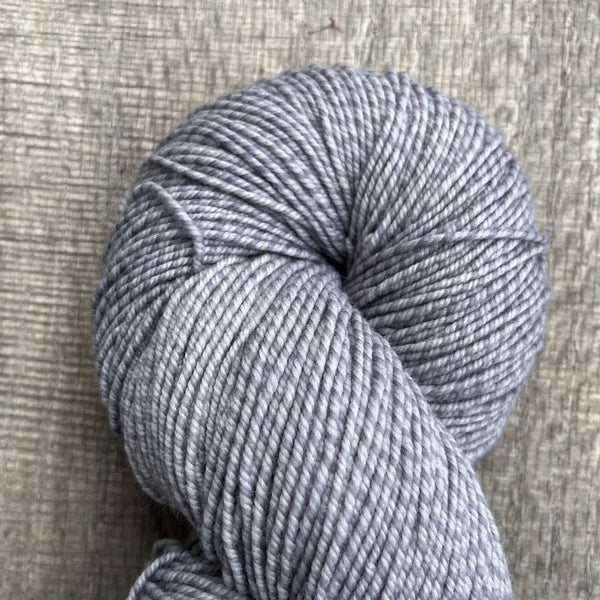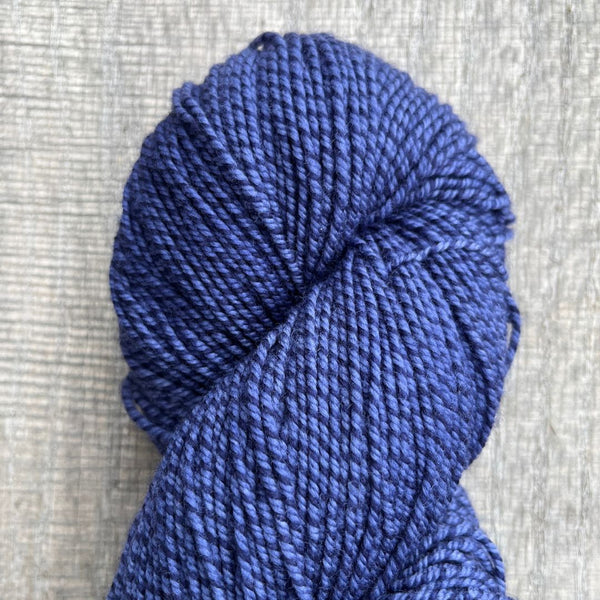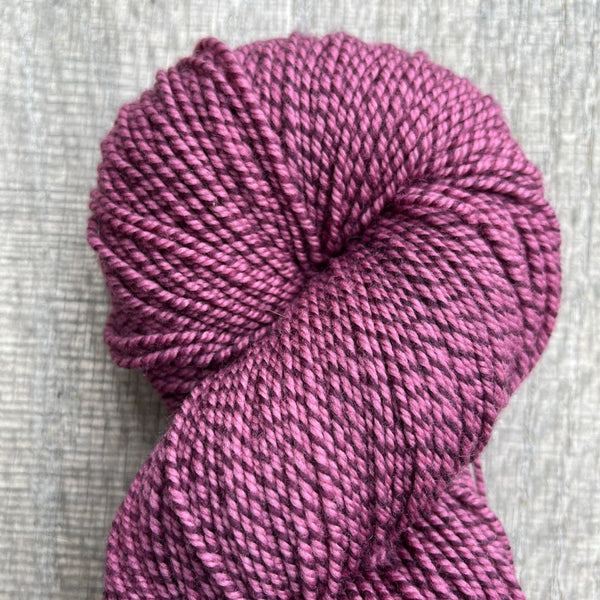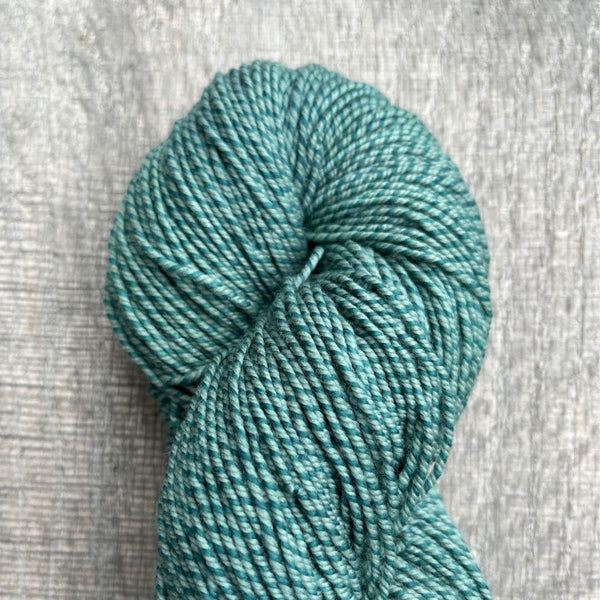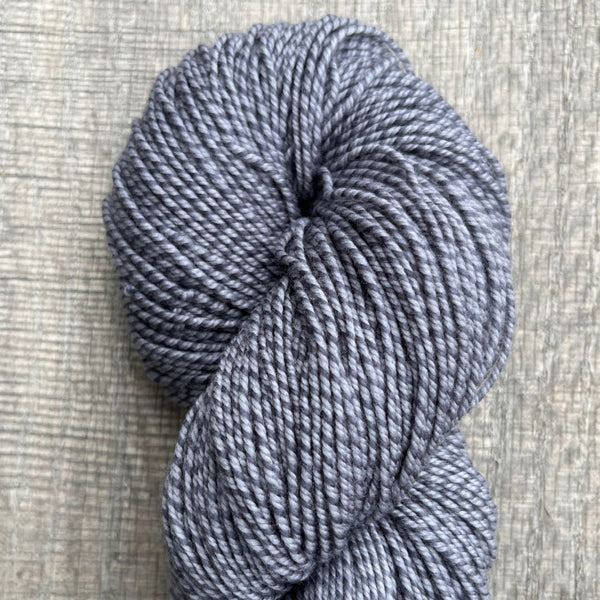 This is yarn you can feel good about and it feels great! 
A brand new All American made tweed yarn proudly created from start to finish in the United States.  The wool begins its journey on ranches in the American West.  From the slopes of the Cascade and Sierra Nevada Mountain ranges on the west, to the western slope of the Rockies on the east, these ranchers have been tending flocks of Merino and Rambouillet sheep for generations where sustainability is a way of life, not a slogan. Under the umbrella of Shaniko Wool Company each ranch adheres to the Responsible Wool Standard (RWS) criteria established by Textile Exchange (read more about the Responsible Wool standards below). 
The Merino and Merino/Rambouillet wool is incredibly soft and squishy with a micron count of 21. This three ply has a special twist: one of the plies is superwash, the other two plies are not superwash, hence the marled effect.
The resulting yarn is a dream to work with.  It's soft to the touch, incredibly bouncy and plump, and perfect for next to skin wear with excellent stitch definition!
**Note: Hand-dyed yarns vary from skein-to-skein and more so from batch-to-batch. We recommend that you purchase enough yarn at once to complete an entire project. Also, when using hand-dyed yarns in a project that requires more than one skein, we recommend alternating skeins every other row to even out any differences.
| | |
| --- | --- |
| Fiber: | 100 domestic merino and rambouillet wool |
| Gauge: | sport (2), 5.5-6.5 sts/inch |
| Needle: | US 3-6 (3.25-4.0mm) |
| Hook: | US E-F |
| Weight: | 113g (4oz) |
| Yardage: | 352 |
| Care: | hand wash, dry flat |
More about Responsible Wool Standards (RWS): The Textile Exchange is a global non-profit whose mission is to identify and educate the public and producers on fibers and processes that result in improved environmental and social sustainability outcomes. The Exchange worked with producers, processors and ranchers to create the Responsible Wool Standards (RWS). The RWS is a third-party audited voluntary standard that farms and ranches follow to ensure the welfare of the sheep which are treated humanely, the land they graze is managed appropriately for improved soil health, and workers involved throughout are treated fairly. Each ranch is audited annually to ensure compliance with the standards. The scouring facility that cleans the wool and the mill that spins the wool into yarn are currently in the process of also obtaining an RWS audit which ensures the traceability of this yarn from ranch to skein.