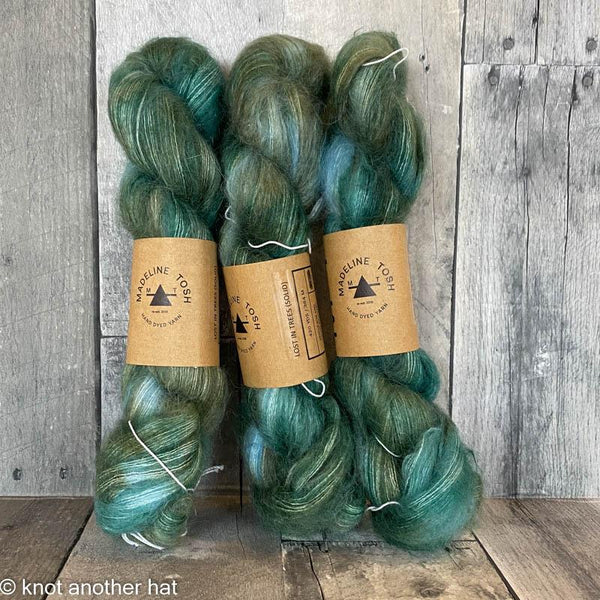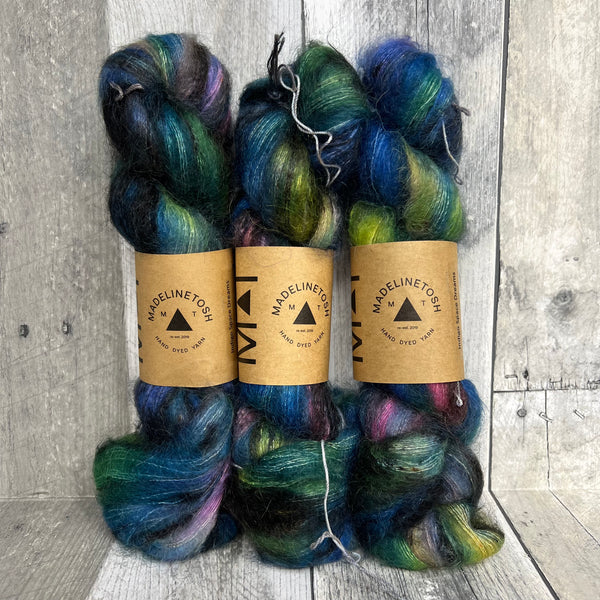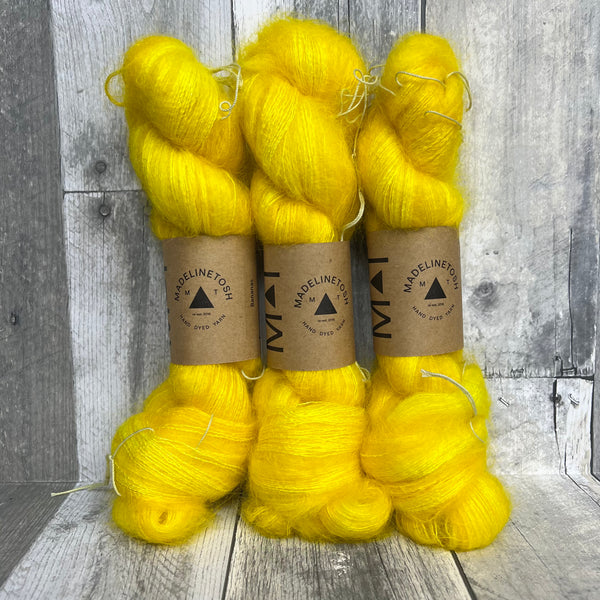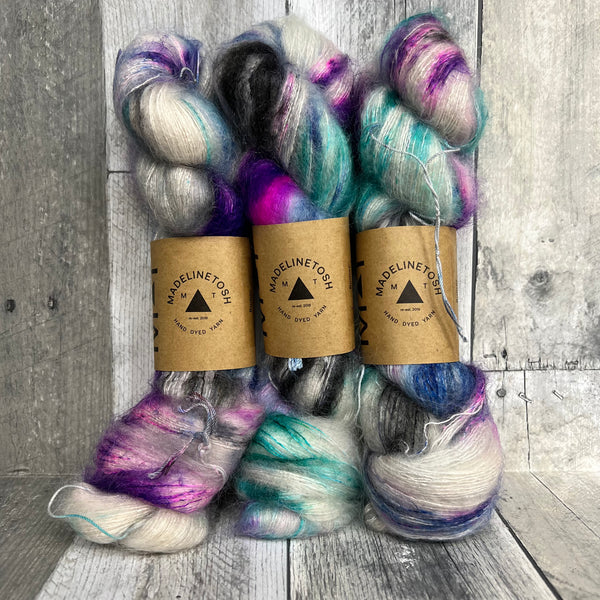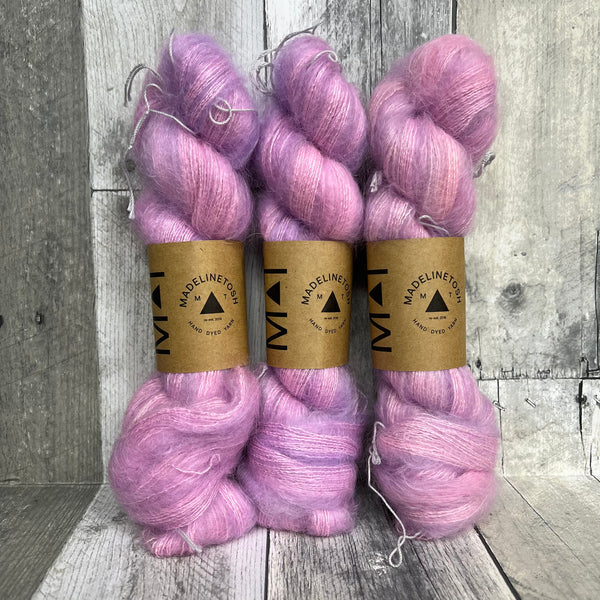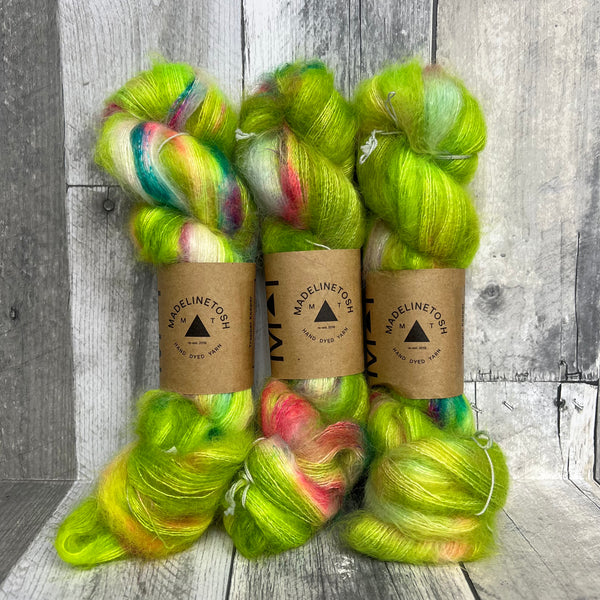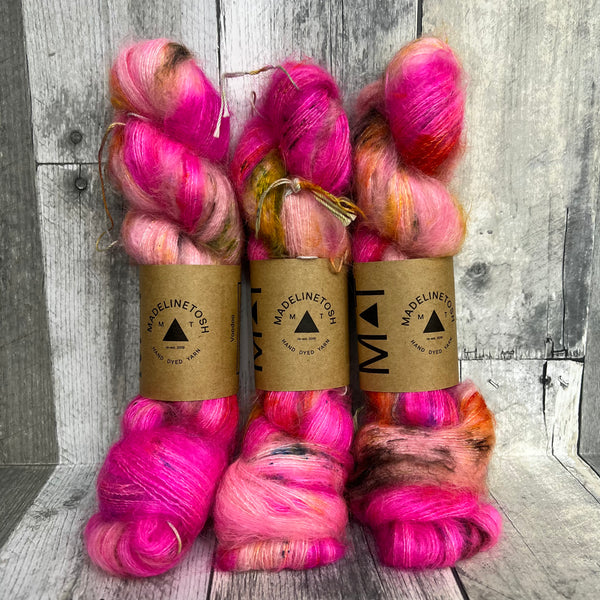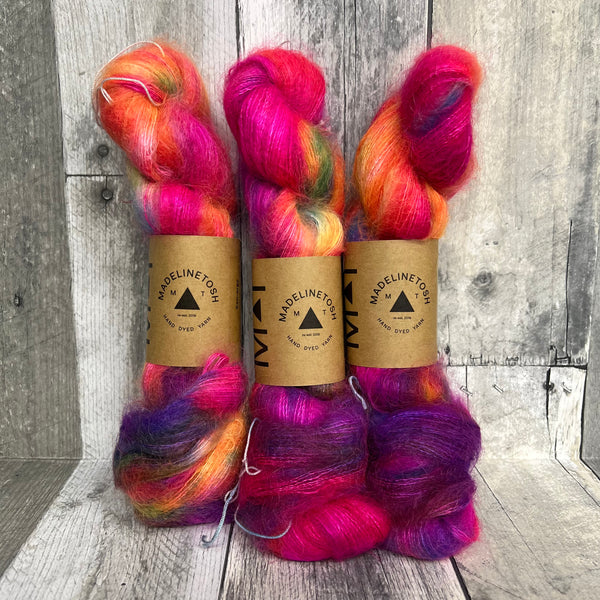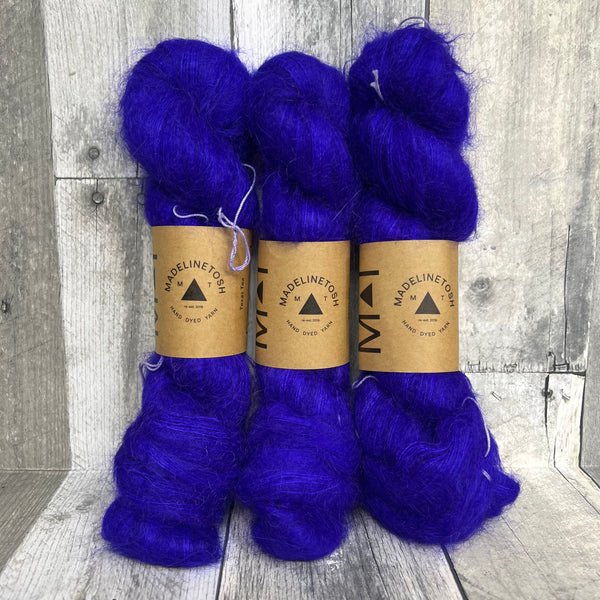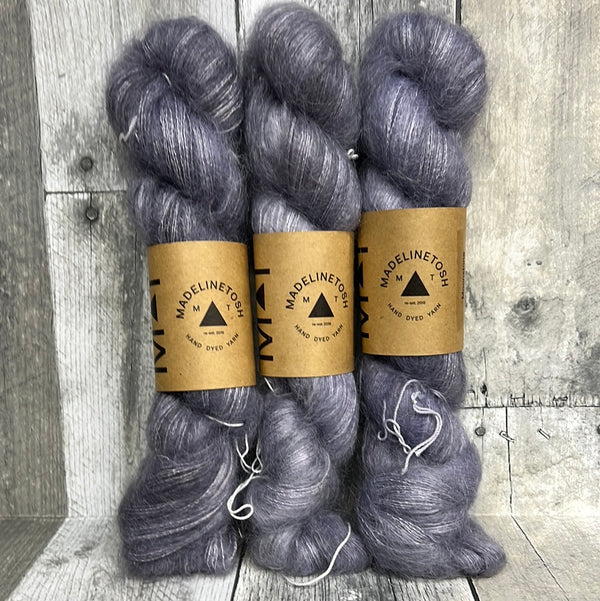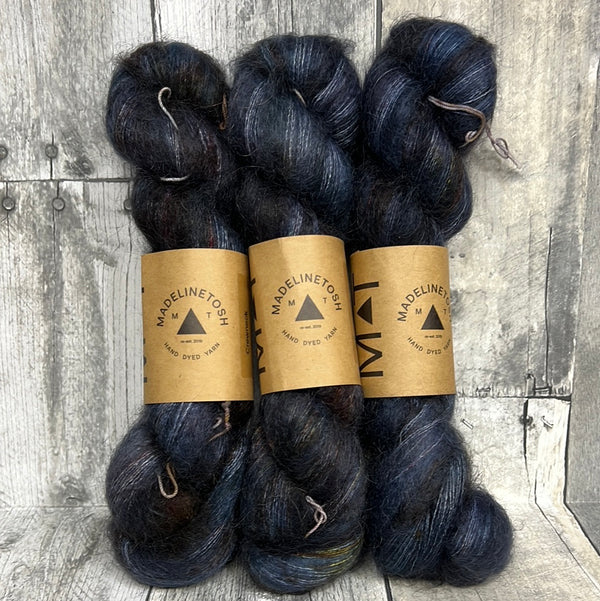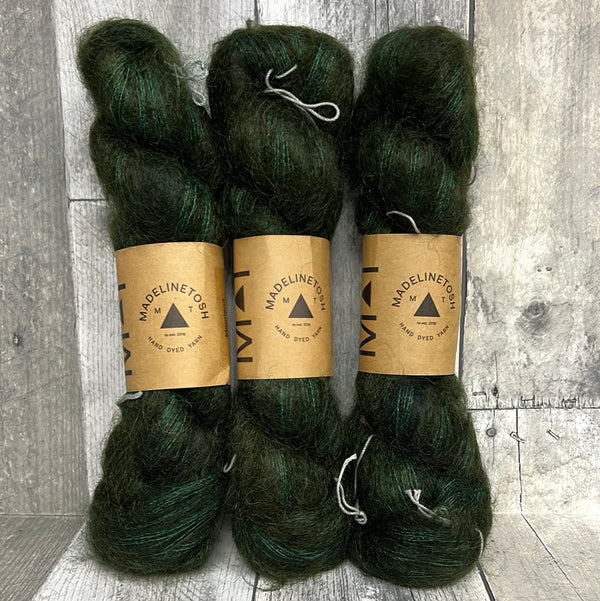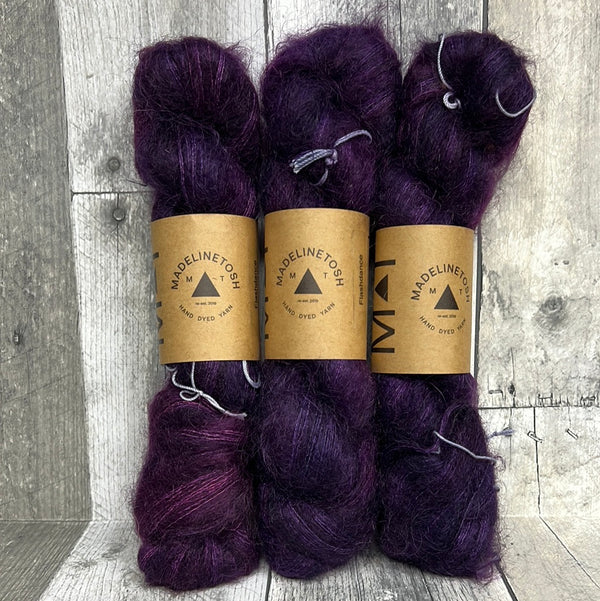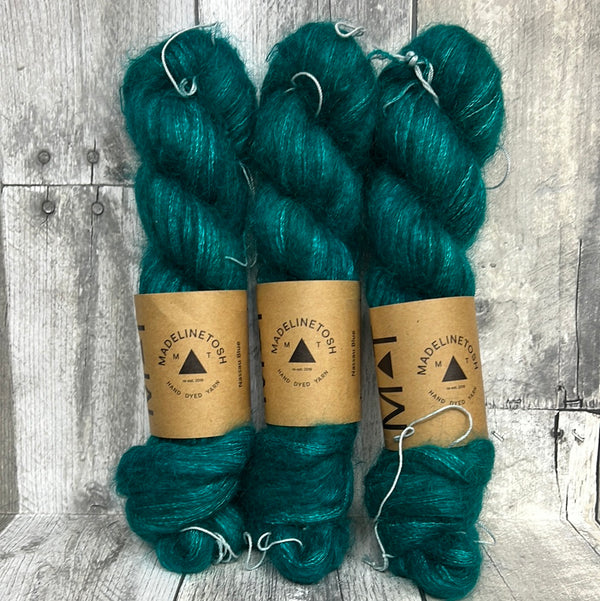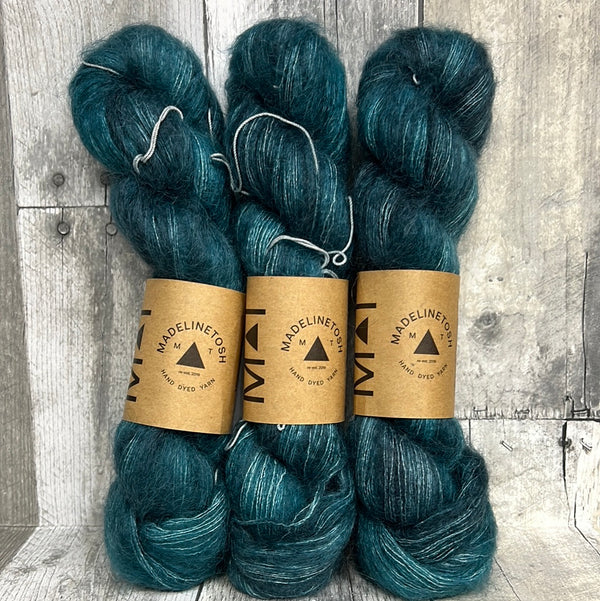 Light and luxurious, Madelinetosh Impression is hand-dyed in Texas from fiber ethically sourced in South Africa. 

Limited Edition Mood Ring Colors: Fog, Opaline, Fallen Cloud, Vintage Sari, and Cold Shoulder. These limited edition colors are beautiful, ethereal, and hard to dye. Don't miss this opportunity to grab some former favorites that have now been retired from the regular color lineup. 
Fiber: 70 mohair, 30 silk

Gauge: lace (0), gauge varies widely

Needle: US 2-8 (2.75-5.0mm)

Hook: US D-I

Weight: 50g (1.75oz)

Yardage: 420

Care: hand wash, dry flat
**Note: Hand-dyed yarns vary from skein-to-skein and more so from batch-to-batch. We recommend that you purchase enough yarn at once to complete an entire project. Also, when using hand-dyed yarns in a project that requires more than one skein, we recommend alternating skeins every other row to even out any differences.