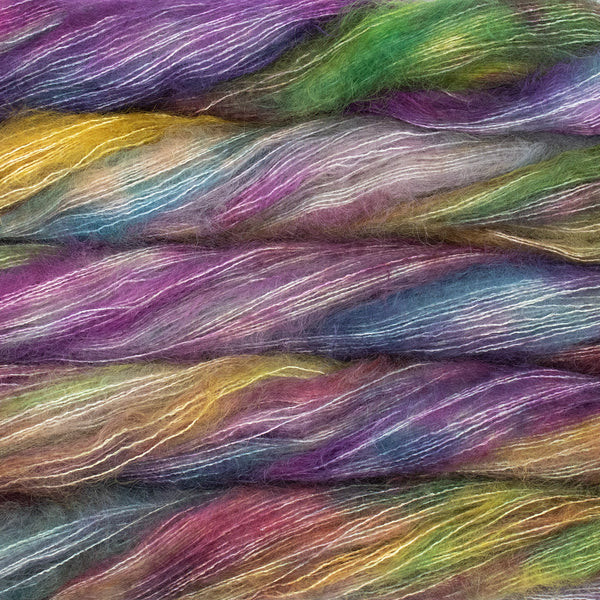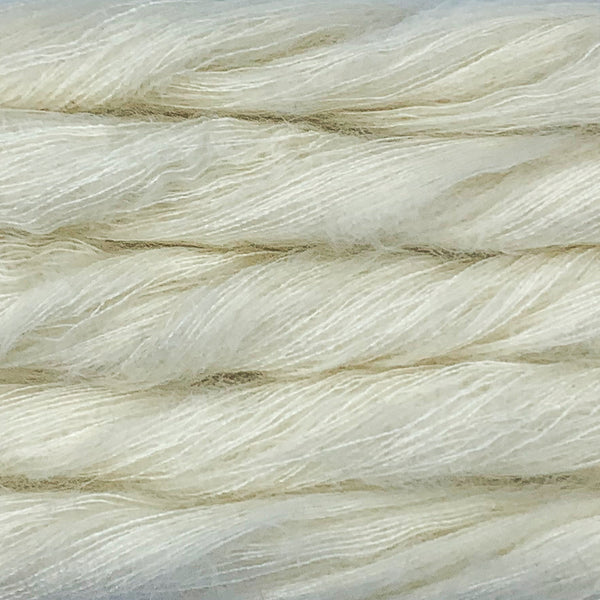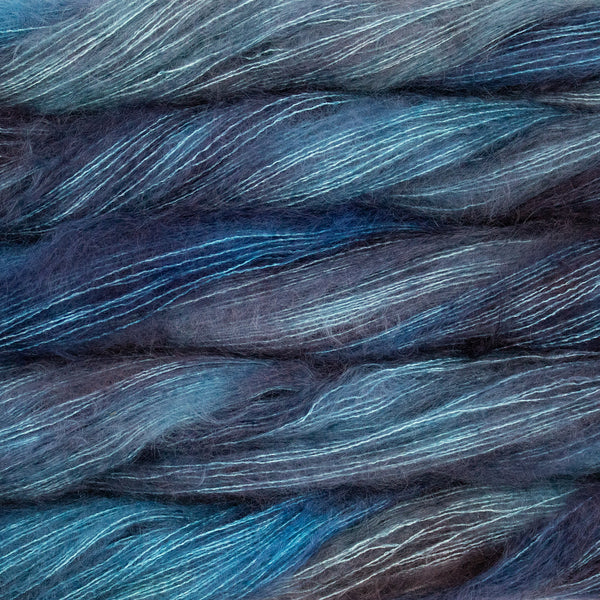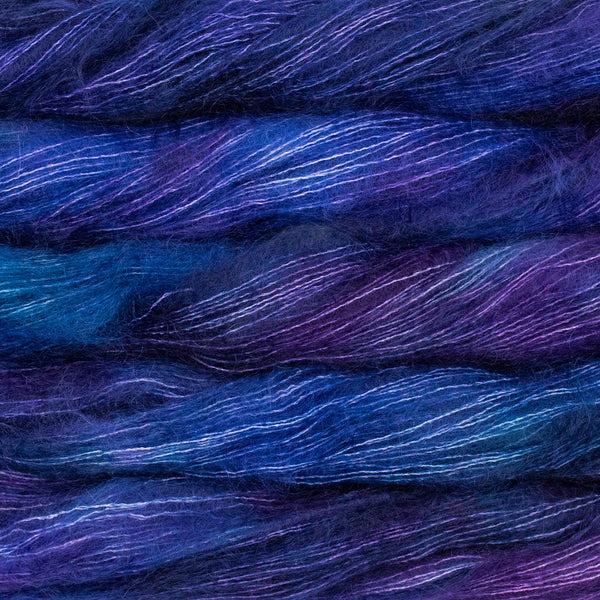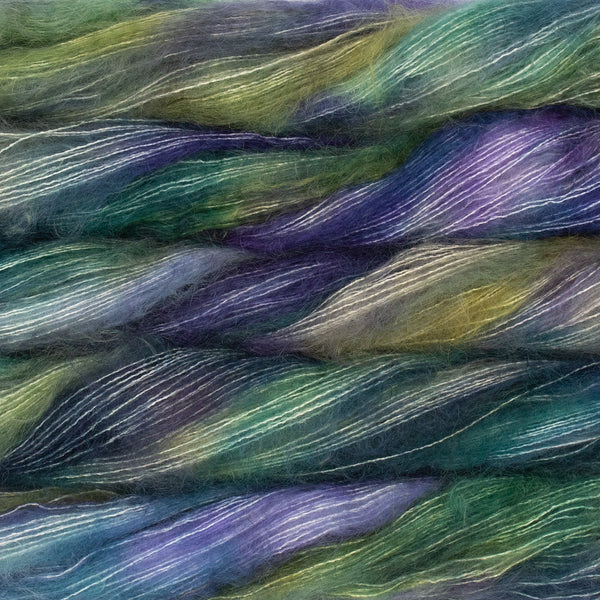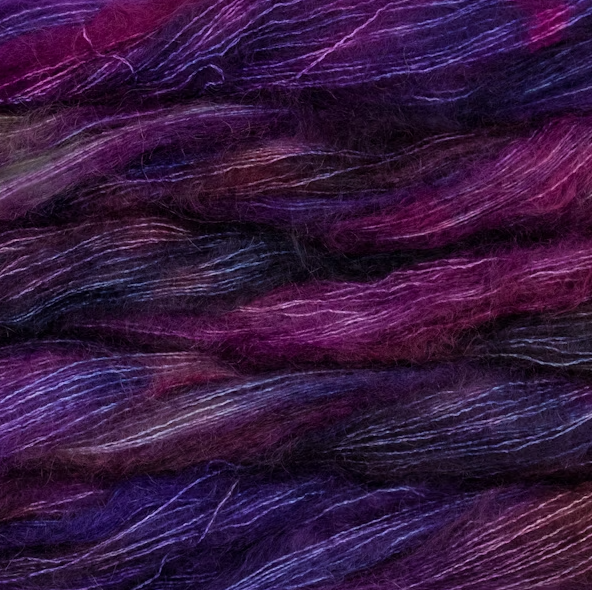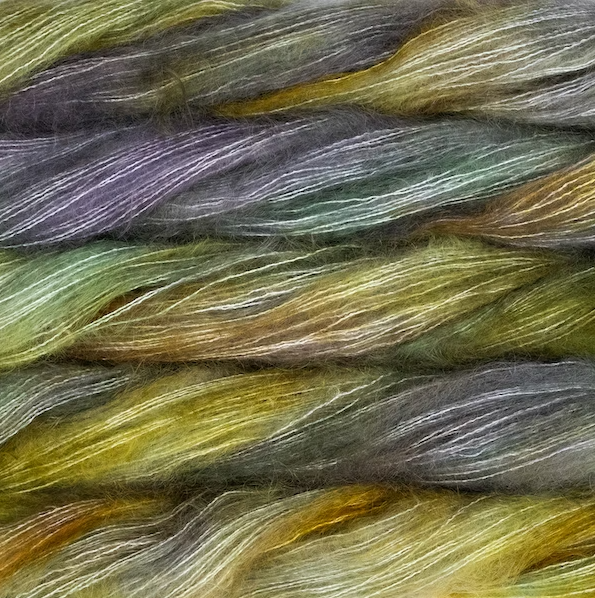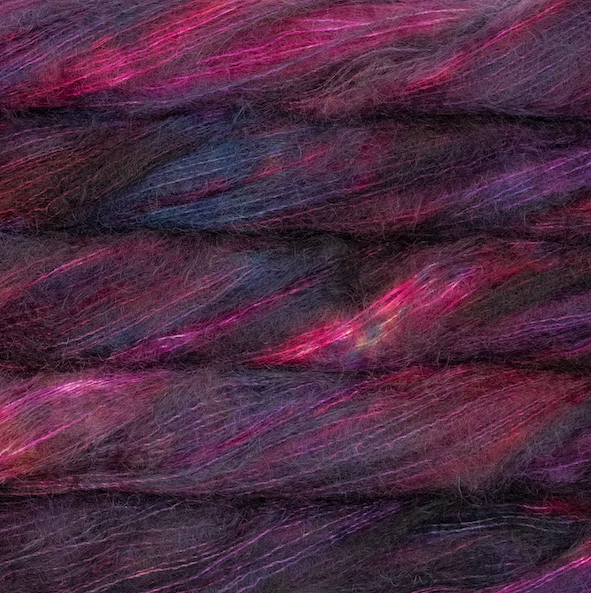 The gorgeous colors you know and love from Malabrigo, now on a mohair and silk laceweight base! The Mohair for this base is sourced in South Africa, from a bio-diversity-friendly, clean and ethically compliant mill.
Whether you are adding that elegant halo to your knits or looking for that perfect, drapey accessory, this newest addition will be sure to meet your knitting needs. If you are looking to add just a touch of warmth to your projects, Mohair is a great choice and if you pair the colors just right, you will find the most unique marled fabric. From texture, airiness, and depth of color, this is the base you never knew you needed but won't be able to live without!
Fiber: 72 mohair, 28 silk

Gauge: various

Needle: various

Hook: various

Weight: 25g (0.88oz)

Yardage: 229

Care: hand wash, dry flat
**Note: Hand-dyed yarns vary from skein-to-skein and more so from batch-to-batch. We recommend that you purchase enough yarn at once to complete an entire project. Also, when using hand-dyed yarns in a project that requires more than one skein, we recommend alternating skeins every other row to even out any differences.