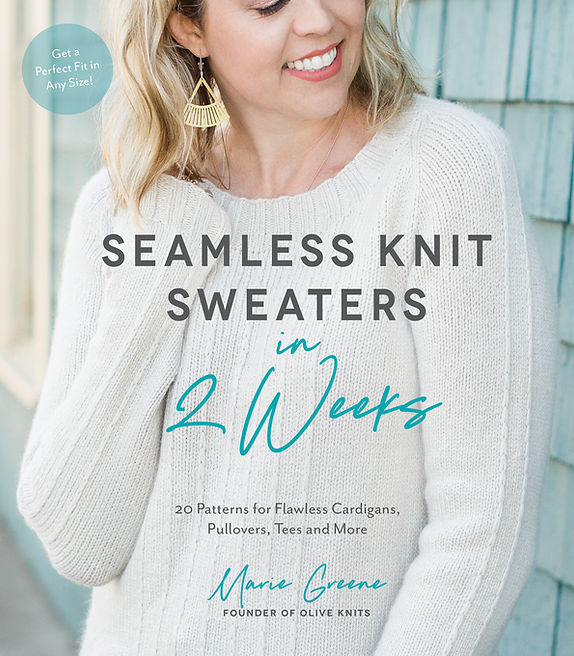 Seamless Knit Sweaters in 2 Weeks: 20 Patterns for Flawless Cardigans, Pullovers, Tees and More Paperback
by Marie Greene
Marie Greene's twenty gorgeous new patterns make knitting the sweater of your dreams a breeze. If you've ever struggled to complete a pullover or been too intimidated to start a cardigan, these seamless, top-down designs will change the way you think about sweaters. Now you can create stylish, long-lasting, professional-quality knits in less time than you thought possible and have fun doing it.
With a wide variety of styles and sleeve lengths, this book has a pattern for any time of year. Busy knitters will love the no-fuss construction and carefully chosen details. Captivating cables, cozy textures and fun stripes are made simple with Marie's helpful tips. Learn to gauge your knitting speed and set a timeline to achieve your goals. These patterns are easy to memorize for portable projects to knit on the go. An incredible value, this collection includes essential tools for efficient knitting and impressive results.
*Consignment item and not eligible for discounts.
Publisher: Page Street Publishing; Illustrated edition (February 19, 2019)
Language: English
Paperback: 176 pages
ISBN-10: 1624147402
ISBN-13: 978-1624147401
Item Weight: 1.11 pounds
Dimensions: 7.89 x 0.42 x 9.13 inches