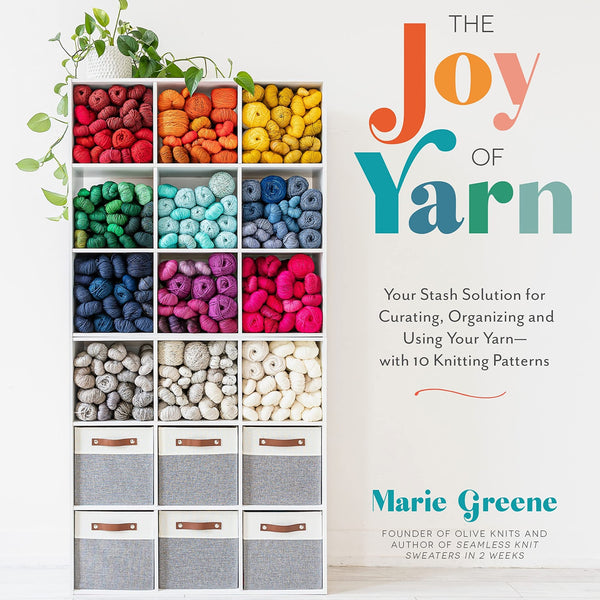 A note from Sarah: we all know that Marie is one my biz besties, and I couldn't be more excited for her upcoming book! We are taking pre-orders, and we will have more info about a book release party with Marie this Fall. This book comes out September 5th.)
Every knitter knows the innate joy of purchasing yarn, and many also know the stress and shame that comes with an out-of-control stash. No longer! Let bestselling author, designer and educator Marie Greene change your outlook on buying, organizing and using your yarn for good. With this tried-and-true guide, you'll rediscover the joy in your stash—no yarn diets necessary!—as you learn to find inspiration in the yarn you already have, shop for skeins you'll actually use and organize it all for maximum creativity.

Best of all, Marie has designed 10 brand new patterns to help you use your existing yarn in exciting ways, so you can work through your stash with ease and continue to curate your yarn collection with purpose. Use the color wheel to whip up creative combos in the Color Theory Socks or Shawl. Make leftovers look intentional with the Block Party Beanie or Pullover, or double your strands for double the fun in the Marled Stripe Mittens or Mini Mohair Cowl. Soon you'll not only have a satisfying stash system that is clear, tidy and inspirational, but an assortment of gorgeous knitted projects to remind you how truly joyful yarn can be.
*Consignment item and not eligible for discounts.