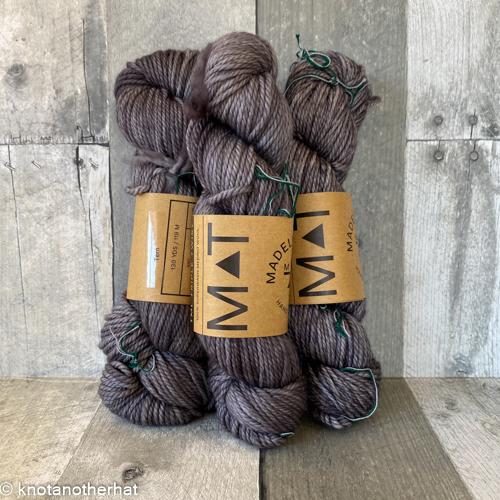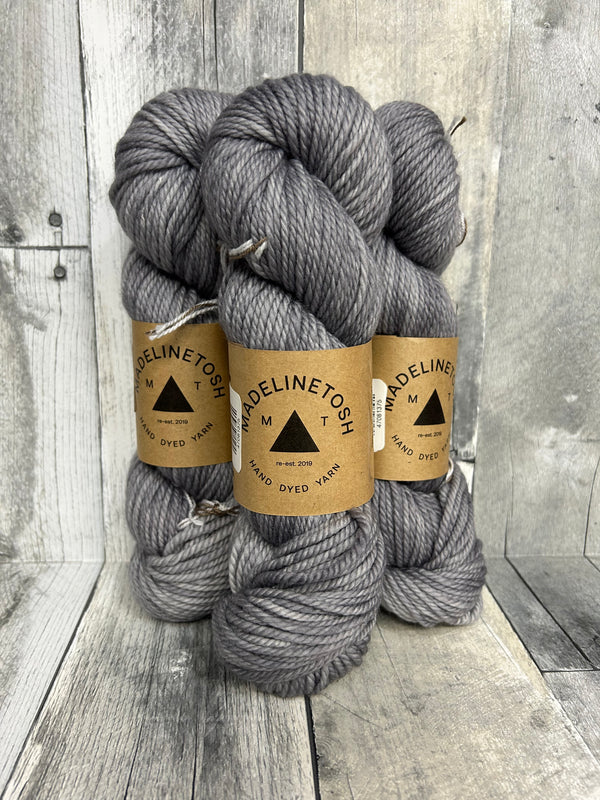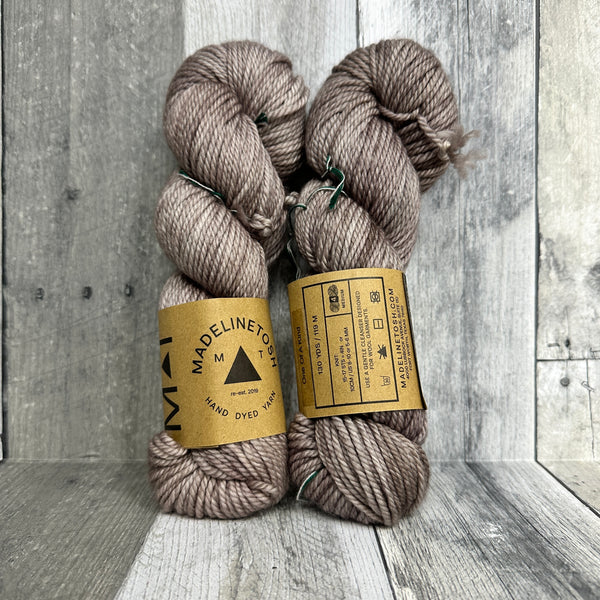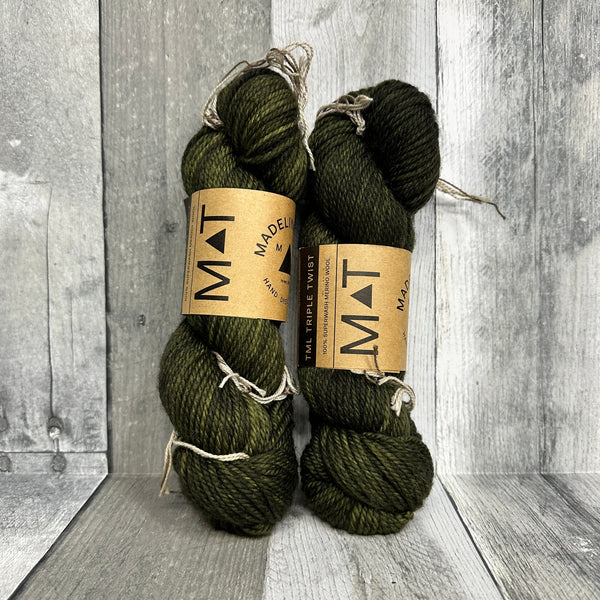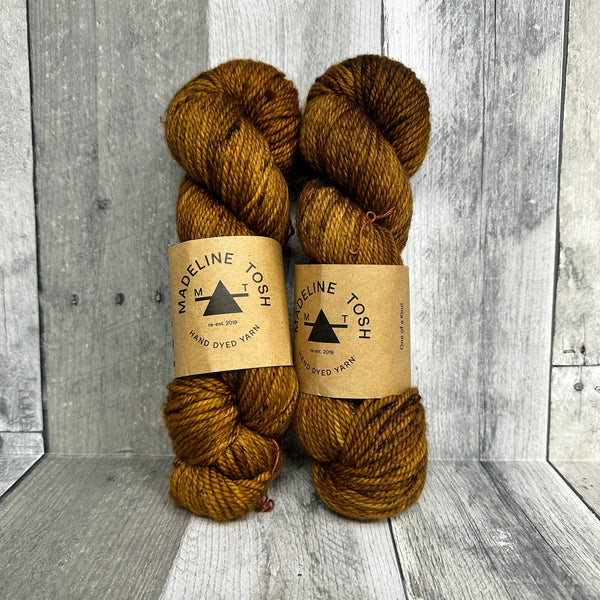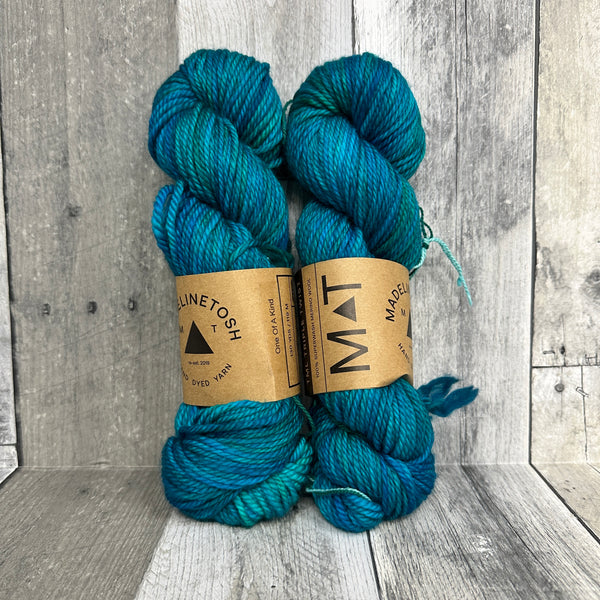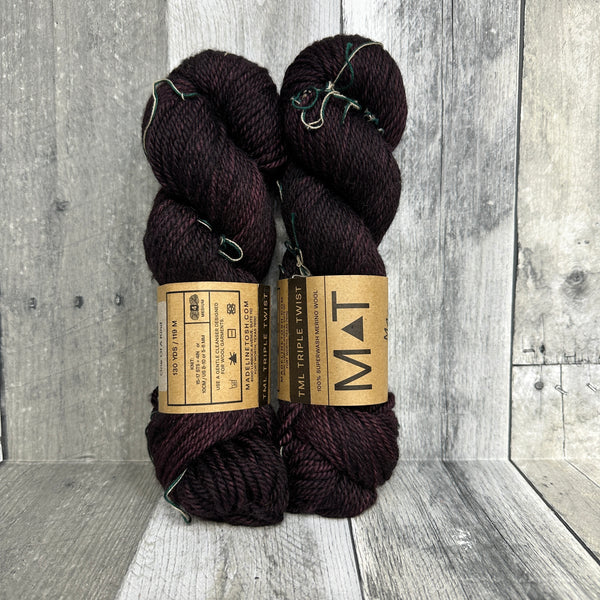 TML Triple Twist is an Aran weight yarn with three strands of Tosh Merino Light twisted together. Squishy and soft with a luxurious hand.

OOAK (one-of-a-kind) skeins may have dyelot variances.
Fiber: 100 superwash merino

Gauge: heavy worsted (4 to 5), 3.75-4.25 sts/inch

Needle: US 8-10 (5.0-6.0mm)

Hook: US I-J

Weight: 114g (4.0oz)

Yardage: 130

Care: for best results, hand wash & dry flat
**Note: Hand-dyed yarns vary from skein-to-skein and more so from batch-to-batch. We recommend that you purchase enough yarn at once to complete an entire project. Also, when using hand-dyed yarns in a project that requires more than one skein, we recommend alternating skeins every other row to even out any differences.