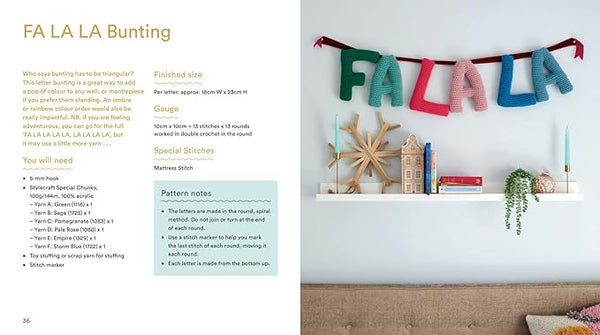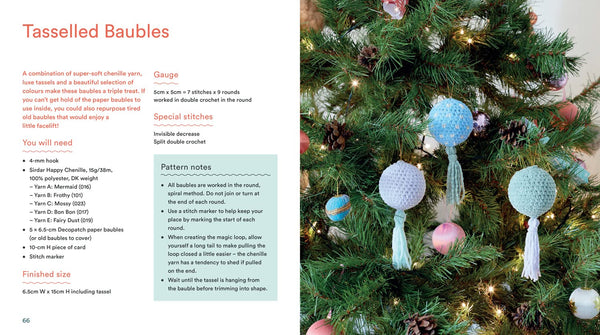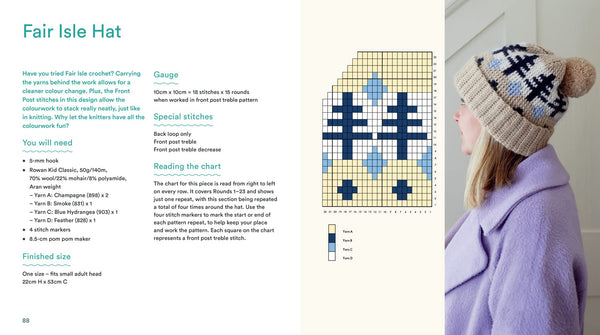 All I Want for Christmas Is Yarn: 30 crochet craft projects for festive gifts and decorations, from stockings and wreaths to baubles and garlands
by Lindsey Newns
Crochet yourself into the Christmas spirit with these 30 gorgeous patterns for decorations, festive outerwear and personal gifts.
Deck the halls with boughs made of yarn! Just grab your hook and this book and get cracking. With 30 patterns from Lindsey Newns (@lottieandalbert), you'll have Christmas decorations and gifts sorted for many years to come, with crochet crafts including:

A super chunky wreath
Tasselled baubles
Garlands
Reusable crackers
Festive amigurumi
Candy cane present toppers
And many, many more…

It's beginning to look a lot like Crochetmas!
Publisher: HarperCollins (October 17, 2023)
Language: English
Hardcover: 128 pages
ISBN-10: 0008558639
ISBN-13: 978-0008558635
Item Weight: 15.5 ounces
Dimensions: 6.93 x 0.59 x 7.72 inches