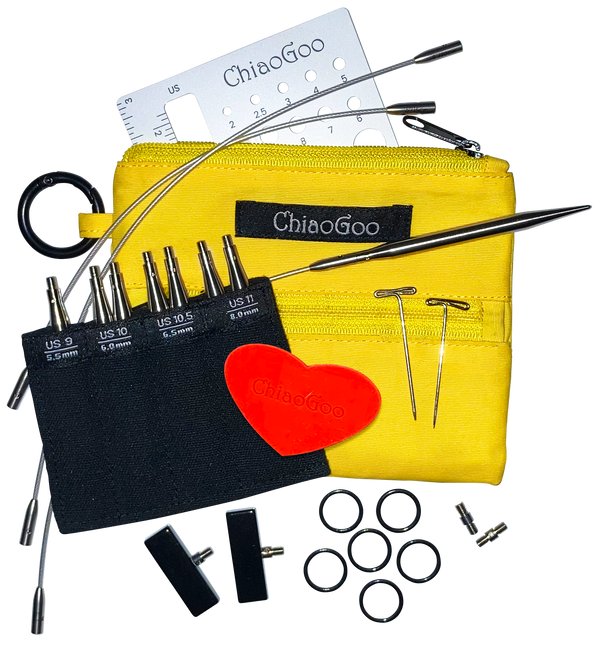 ChiaoGoo Twist Shorties Set! Not only does ChiaoGoo offer the world's smallest interchangeables but they now offer the world's shortest interchangeables as well!
The Twist Shorties is an interchangeable tip system that allows knitters to make 9" (23cm) through 14"(36cm) circulars - including differentials.
ChiaoGoo's Shorties [L] extension set includes 3" (8 cm) long tips in sizes US9 - 11 (5.5- 8 mm) and cables to make 12" (30 cm) or 14" (36 cm) long circulars. The set comes in a yellow pocket-pouch and includes three SWIV360 cables, stoppers, connectors, stitch markers, a needle gauge, heart shaped rubber gripper and tip sleeve. This set is great for knitting sleeves in the round!
Check out Jill's review of the Chiaogoo Shorties here: