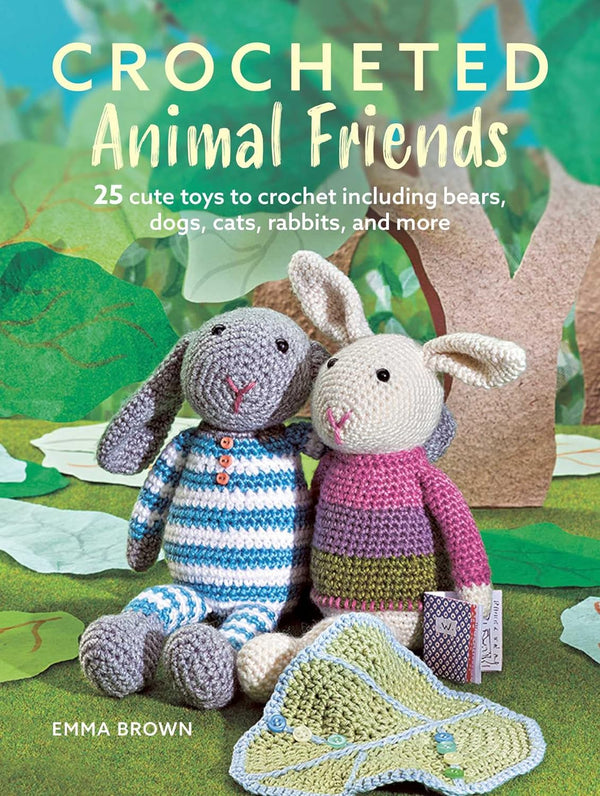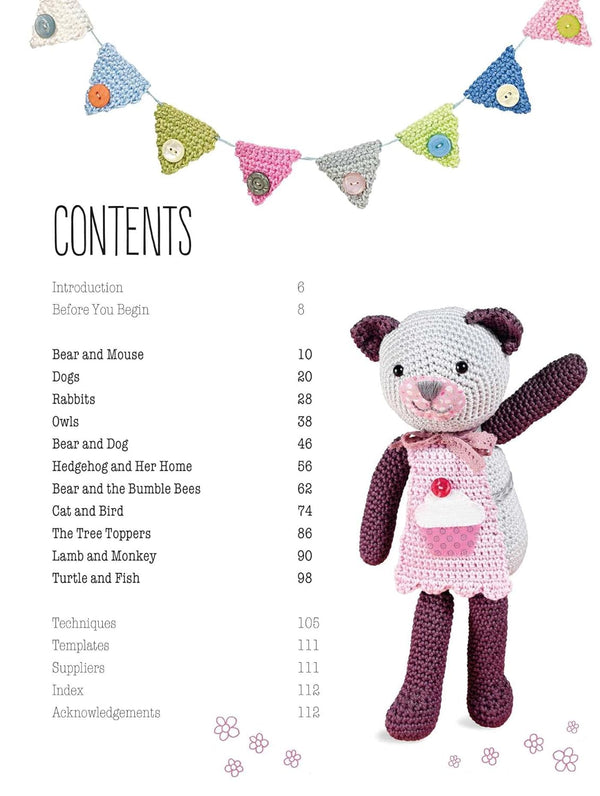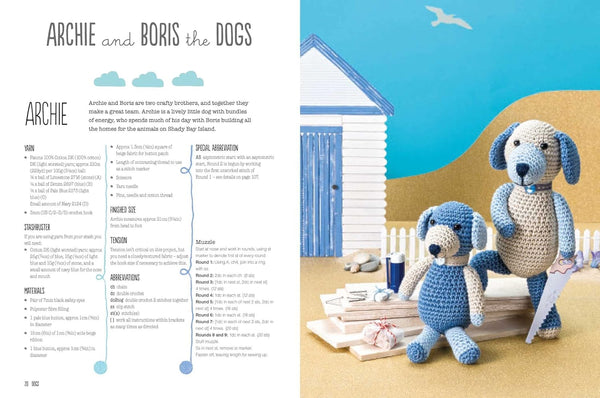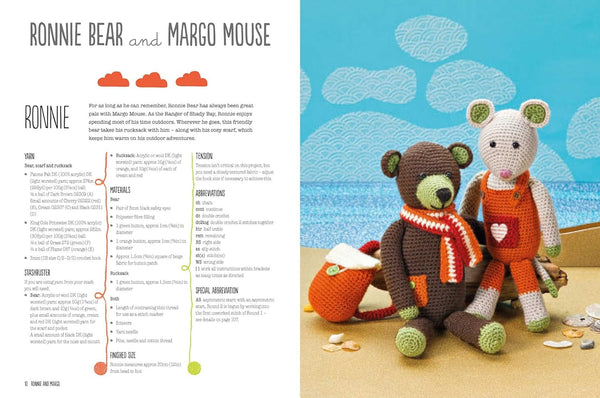 Crocheted Animal Friends: 25 cute toys to crochet including bears, dogs, cats, rabbits, and more
by Emma Brown
Adorable animals to crochet, including all your favorite bears, birds, and pets.
A world away from mass-produced plush toys, Emma Brown's hand-crocheted creations have a life of their own. Ronnie the bear is a Ranger on the imaginary island of Shady Bay and he takes his backpack and cozy scarf whenever he goes on his outdoor adventures. Archie and Boris the Dogs are two crafty brothers and together they build homes for the other animals on the island. There's Whimsie the Rabbit with a wild imagination and Breeze the Owl who swoops high amongst the trees gathering the midnight fruit for the other animals. With 25 gorgeous patterns suitable for beginners through to experienced crafters, you're sure to find a unique toy in Crocheted Animal Friends that will spark a child's imagination and become a firm friend for life.
Publisher: CICO Books
Date: September 12, 2023 (US edition)
Language
: 
English
Paperback
: 
112 pages
ISBN-10
: 
1800652569
ISBN-13
: 
978-1800652569
Item Weight
: 
7 ounces
Dimensions
: 
8.2 x 0.4 x 10.85 inches