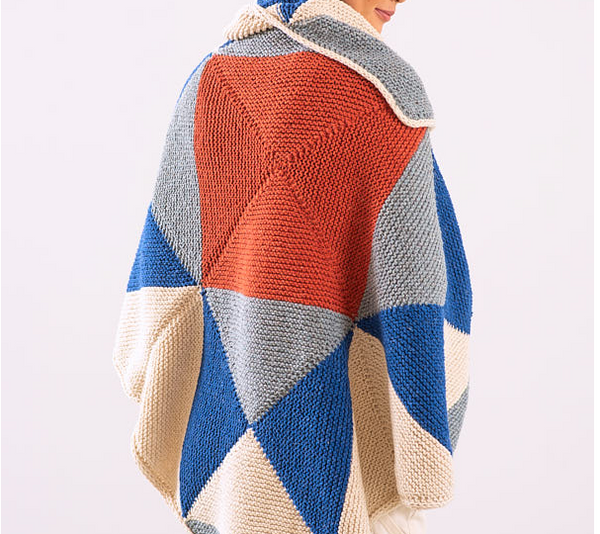 This product ships from Berroco directly, and is not available for in-store pickup. Additional shipping may apply if mixed with in-store products.
Last week we were lucky to have the Remix Chunky trunk show in the shop, and I fell in love with the Cali blanket (see my Tuesday lunch chat below where I show it off). The subtle weight of the Remix Chunky yarn just made the blanket the most comfy thing to wrap around my shoulders, and I knew it would make an amazing lap blanket for the coming cold weather season.

The Cali blanket uses four colors of Berroco Remix Chunky, and we've put together 5 rich color combos to make it easy for you to grab-n-go and make your very own Cali. We're offering a discount on our bundles, and we'll send you the pattern for Cali free with your purchase (patterns are sent via Ravelry).
Bundle includes: 13 total skeins (5 sk. C1, 3 sk C2, 3 sk C3, 2 sk C4) and pattern (sent via Ravelry)

Who's ready to cast on? 
For more details on how the recycled Remix Chunky is made, click here. Remix Chunky Stats:
| | |
| --- | --- |
| Fiber: | 30 nylon, 27 cotton, 24 acrylic, 10 silk, 9 linen |
| Gauge: | chunky (5), 3.5 sts/in |
| Needle: | US 10 (6mm) |
| Hook: | US I |
| Weight: | 100g (3.5oz) |
| Yardage: | 139 |
| Care: | machine wash gentle, dry low |