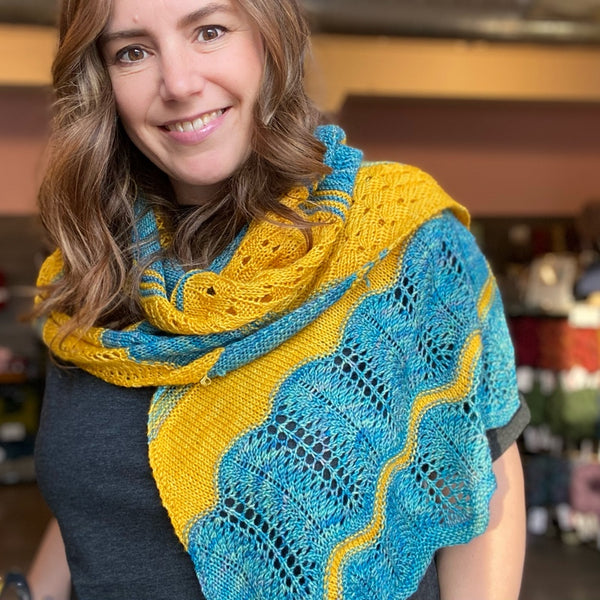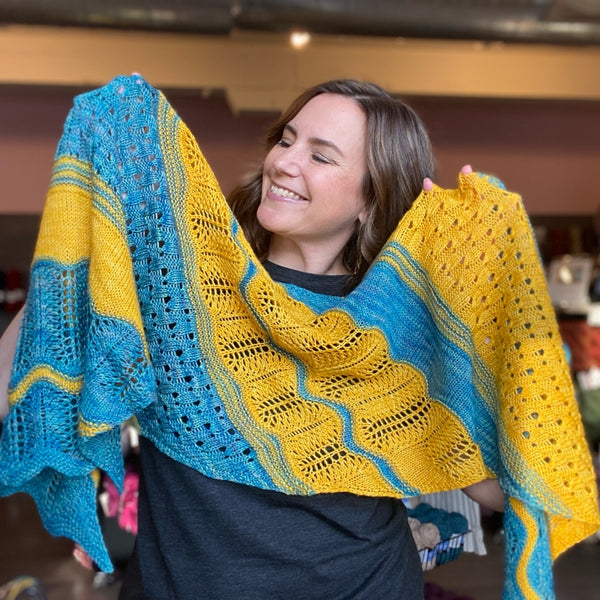 Close your eyes and picture the wind in your hair, the salt of the sea air, and the sound of the surf as you cruise Route 1 with the top down, the Beach Boys blasting on the radio. If the air is chilly, wrap up in Route 1, a rectangular wrap evoking the waves and winding roads of sunny southern Cali.
For the adventurous beginner to intermediate knitter.
For more info and to join the Good Vibes Yarn Tour waitlist, click here.
Yarn: 1 skein each 2 colors Laneras Secretos, or 800 yards fingering weight yarn
Gauge: 5 sts/inch
Needle: US 6 (45.0mm)
Size(s): one size
Dimensions: 70" long x 17" wide
This pattern is a digital download; your download will be available after completing purchase. If you'd like to add the pattern to your Ravelry library, be sure to click the button on the Order Confirmation page.