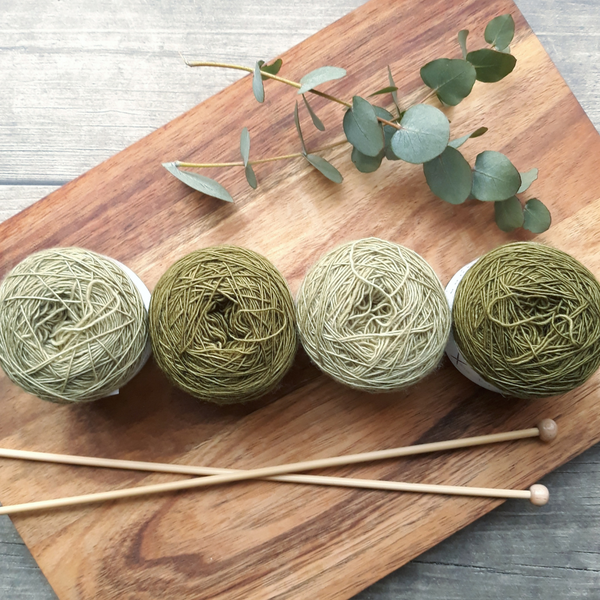 Our Yarn Sampling Bundle is the perfect sampling of various fiber contents. Here at Knot Another Hat, we believe that the more you sample different yarns and fibers, the more your knowledge grows and helps you choose the right yarn for any project. 
Purchasing the Yarn Sampling Bundle is a great way to get your hands on a wide variety of fibers, without having to spend a lot of money on full, individual skeins. 
This is a recommended add-on to our online course, Secrets of Your LYS.
Each bundle includes a 25g sample of the following fiber contents*:
100% cotton
100% linen
100% alpaca
100% non-superwash wool
100% superwash wool
50% wool/50% cotton blend
50% wool/50% alpaca blend
60% cotton/40% bamboo blend
50% silk/25% wool/25% linen blend
*Individual selections may vary from bundle to bundle, but will all have the listed fiber contents. Color choices will vary.